STRIVER - MIS Sync Wizard Instructions
Log in to Striver and Head to the Manage Users section: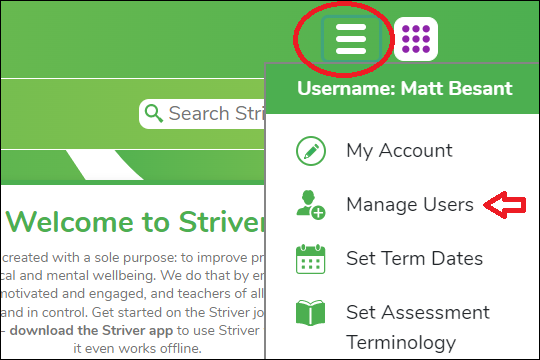 Once in Manage Users, select Tools (top of the page), then MIS Sync Wizard.
The first step is to choose the username format for your pupils and staff. The default setting for pupils is Forename + Surname initial; for example a pupil named John Smith would have a username of JohnS.

Click next to move onto step 2 which is selecting the password format for your pupils. You can select by year group as a text-typed password may not suitable for your EYFS pupils but perfectly suitable for your KS2 children. The most common password type is picture pins.
Click next to move onto the next step: mapping year groups. Depending on your MIS, you may have a different naming format for each year group. For example, "Year 6" could be known in your MIS as "Y6", "Year Six", "6", "Yr6" etc but Purple Mash will only recognize "Year 6". Therefore simply map your year groups to the Purple Mash format.

Next is the subject groups page, click next if not applicable to your school.

Once you have hit next you will be shown a summary of the information you are importing.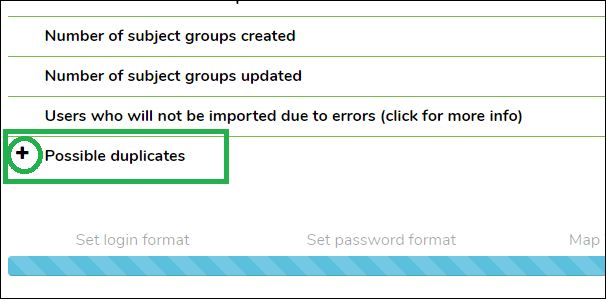 Press finish to complete the sync. Any new staff accounts will be sent an activation email.
Your user accounts & classes should now be up to date, reflecting your school's MIS. If you need any support with this process, please contact us - support@2simple.com
---
---