Parent: Saving work
If your child opens an app on Purple Mash and creates a piece of work, then the default place for the work to save is in their 'Work' folder (accessible from the home screen).
How to save work
To save work your child can click the purple hamburger menu at the top left of the app, then press 'Save'.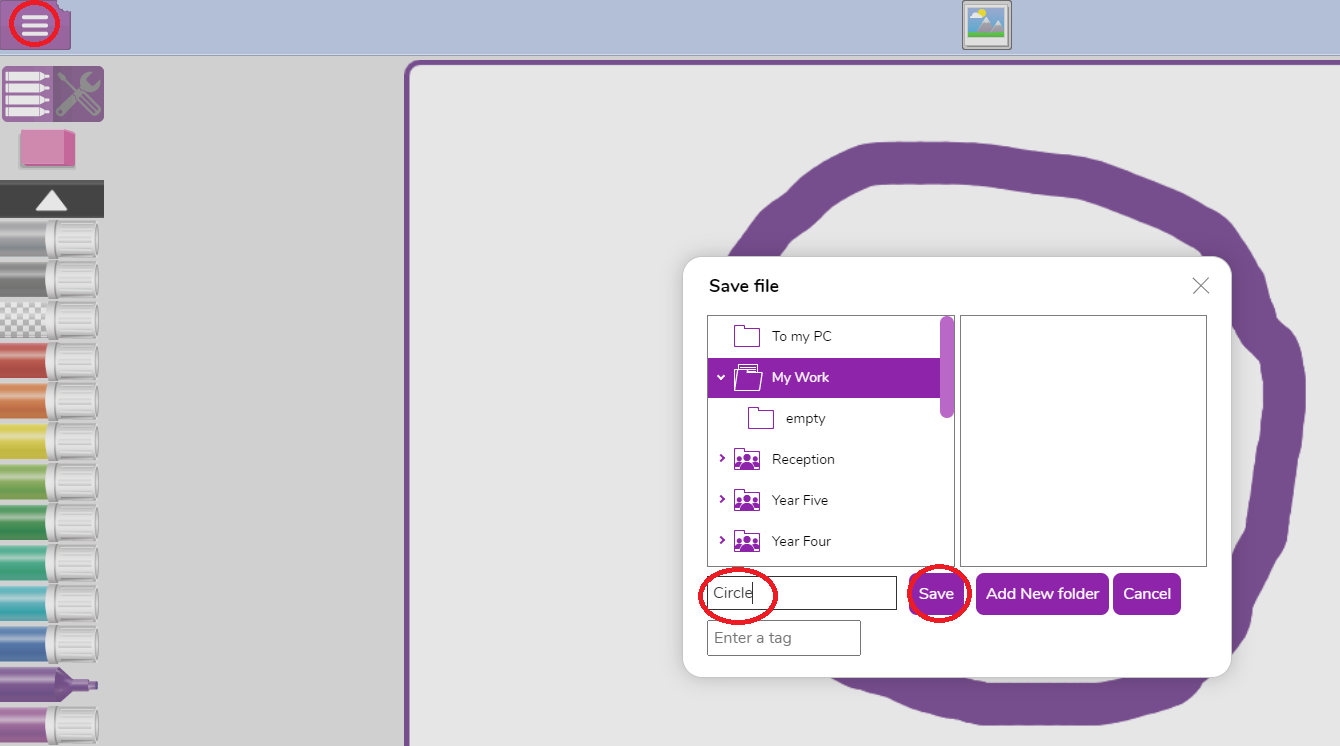 In order for the file to save please make sure that the pupil adds a file name before saving. If a file name is not added then the file will not save and any work completed may be lost.
The default area to save is their My Work folder, but they can choose other locations. They can choose to save to the class folder, but this will be viewable by all members of the class.
If the work is started via a 2Do then the work will automatically be saved into a folder for you. For more information see our guide:
Parent: 2Do's guide
Where to find saved work
If you selected To my PC when saving the work then this will be saved locally onto your computer. Otherwise you can find your work by doing the following:
Click the Work button

Click on the folder the work was saved to.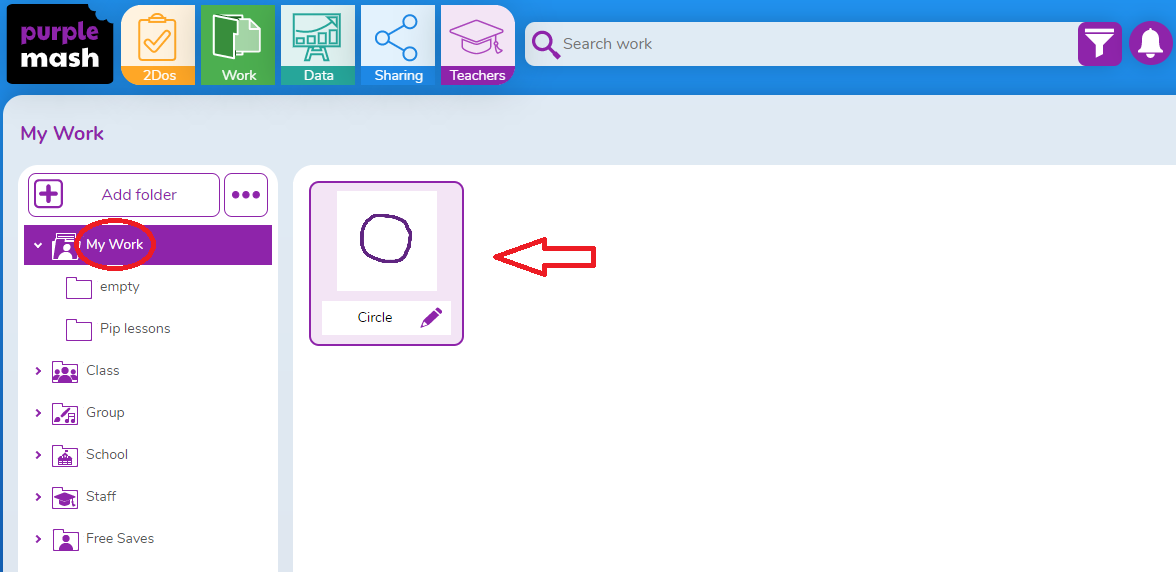 You will then see a list of all the files within that folder on the right hand side. You can then find your saved file and open it.
You may need to click the triangle button next to the folder icon if you do not see the folder you saved the work into. This will then show you all the sub-folders. You can also do this for the Class folder.
---
---