If you have chosen to use Wonde to sync Purple Mash with your MIS
The quickest way to update your staff and pupils is by linking Purple Mash directly to your MIS System.
Wonde is a leading provider of cloud-based school data management that connects over 21,000 schools, educators and pupils with learning applications and classroom tools in a simple and secure way. This ensures learning is supported and enhanced while data is kept accurate and accessible.
Requesting a Wonde Invite
Log into Purple Mash and head to 2Lasso (Manage users) from the admin settings area.
Once in 2Lasso, you will see a "tools" option at the top. If you select tools and then select "MIS sync wizard" you will see this pop-out.

Select I want to use Wonde. This will open the following Screen

Select Set up Wonde this will then present you with a message informing you that the request has been sent. The 2Simple Support team will then be in touch to get you set up.

You will then receive an email from the 2Simple support team informing you that you have been invited to use Wonde.
Once you have received your email you can access your Wonde portal by going to edu.wonde.com/login
If you are not yet a Wonde admin or your school does not yet have Wonde installed, please contact our support team on
support@wonde.com
or 01638 779144, they can then send you an admin invite to access your portal.
Granting permissions
Once you have signed into your Wonde portal you will then need to grant permission for Data Sharing with 2Simple. Your portal page should look like this: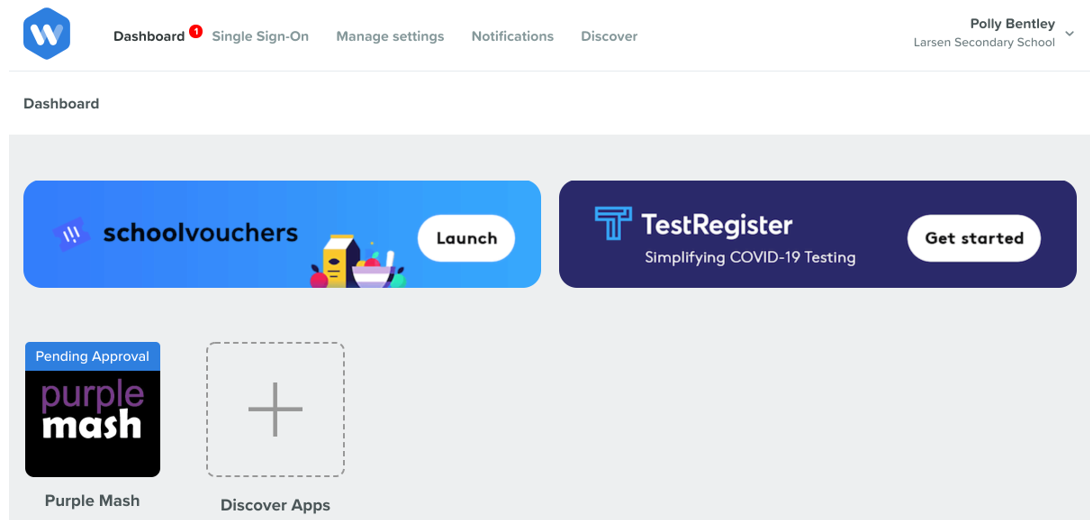 Click on the Purple Mash tile. This will take you to the application management page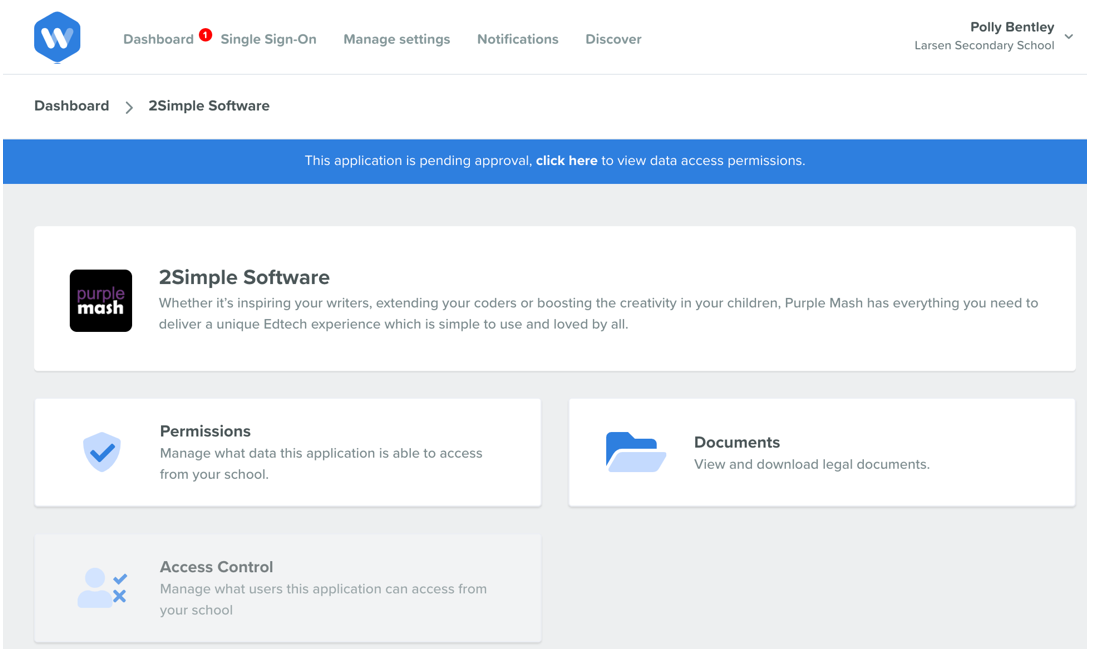 Click on Permissions
This will show you a list of the Data Scopes we need in order to update your staff and pupils

You might find some of these permissions set are optional. This means you have the ability to toggle these on or off, on if you would like to share this information with Purple Mash and off, if not.
Once reviewed, click on Approve Access on the top right hand side to share the relevant Data Scopes with us
If your school does not yet have Wonde installed, you will now be prompted to select the MIS your school uses. If required, a link will appear for you to book a telephone appointment with a member of Wonde's tech team to install Wonde. If a telephone appointment is not required, a guide will talk you through the required steps.
Once complete you can then run the MIS Sync Wizard in order to update your Purple Mash users
---
---